LAA releases Annual Report 2020-21
Facing unimagined challenges, we demonstrated our continuing resolve to serve Albertans.
Communications and Public Relations
July 27, 2021
Legal Aid Alberta Annual Report 2020-21 (PDF)
It is characteristic of Albertans to pull together and overcome adversity. When the COVID-19 pandemic struck, we knew we could find solutions and continue providing access to justice for all Albertans.
Initially, the pandemic caused chaos. Courts closed. Matters were postponed. Uncertainty reigned. But Legal Aid Alberta pressed on — we remained operational. We were not designed to work in a virtual world, but our organization is nimble. We adapted to new ways of doing things with a work-at-home program. We empowered our team—from the all-important contact centre team to front-line lawyers—with the information and tools they needed to continue their work.
"We did the most Alberta thing possible: we took care of each other. In doing so, we found new strength." LAA President and CEO John Panusa
We collaborated with justice system partners to solve problems neither we nor our clients ever imagined facing. LAA did not simply survive. We began to innovate and thrive, using our knowledge and creativity to develop new ways of serving Albertans.
Members of the LAA family pulled together to support our mission — and one another. Our ability to grow and innovate in the face of the pandemic is due in large part to our team's expertise, creativity, and commitment to access to justice.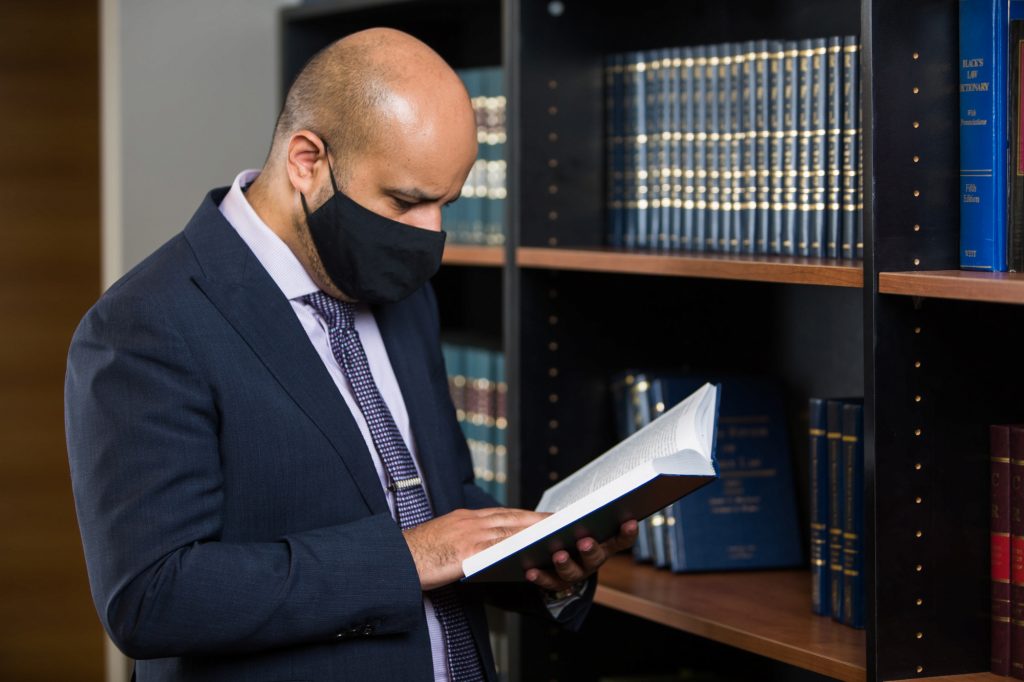 In the earliest days of the pandemic, we made personal contact with each and every one of our 289 team members, checking in with them to understand how they were managing, learning from them what they needed to feel safe, and understanding what they needed to thrive in the new reality.
We remained connected with our roster lawyers with new communication channels and consulted with them to understand their challenges, keep them apprised of changes, and support them with procedural enhancements. We are one. From duty counsel lawyers to our contact centre team, and the IT professionals who empowered them to get their jobs done, every member of the LAA team pivoted and offered help in new ways. Our Emergency Operations Centre and Post Recovery Committee are taking a big-picture view to chart our path forward.
Learn more in the 2020-21 Annual Report (PDF)
Board of Directors
In the face of the pandemic, the LAA Board of Directors grew in strength and resolve to support access to justice for Albertans in every corner of the province. Ensuring that LAA is serving Albertans effectively, the board undertook a major review of its policies and practices, improving operational effectiveness.
"The coming year will see ever more challenge and change. We are confident in our belief that LAA will continue delivering exceptional frontline service and implementing innovative ideas as we provide access to justice for all Albertans." Board Chair Ryan Callioux
---
News Highlights
---
Transformation in the year of COVID-19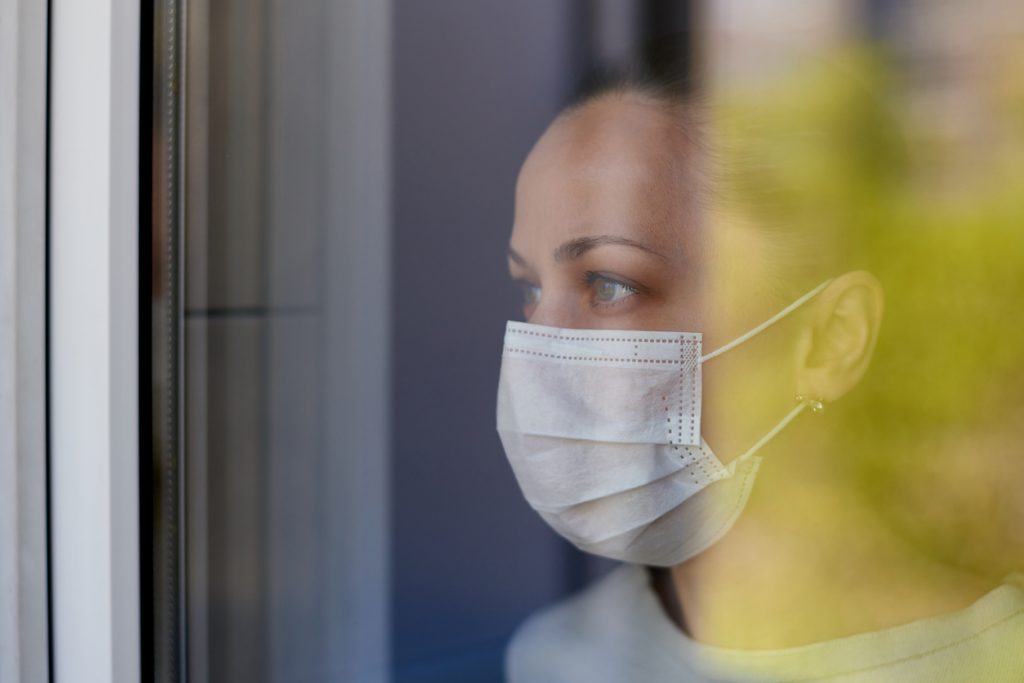 In March 2020, LAA responded to the COVID-19 pandemic with authority. We pivoted quickly to a remote work plan, ensuring each member of our team had the technology and training they needed to maintain a high level of service. We ensured LAA met public health restrictions and satisfied the high standards our justice system demands. Through various stages of the pandemic, safety requirements in different courts have shifted. Despite the uncertainty surrounding safety requirements affecting supporting services, our lawyers have continued in-person appearances whenever possible.
LAA established an Emergency Operations Centre that has continued working since March 8, 2020. Under its guidance, LAA is protecting staff, mitigating the spread of the virus in the workplace, ensuring the ongoing delivery of critical LAA services, and ultimately supporting Alberta Courts' recovery from the pandemic.
Meeting with judges, sheriffs, court clerks, and countless partners in the justice system, we played a leadership role in protecting the safety of court workers and clients—and in finding innovative ways to preserve justice. Myriad changes were brought forward, refined, and implemented.
Webex
The use of Webex and telephones in courtrooms has changed the face of our judicial system. In response to the pandemic, LAA quickly trained and equipped lawyers to attend proceedings virtually.
Advance Appearance Duty Counsel
Advance Appearance Duty Counsel service was implemented as a temporary public health and safety measure and is also improving service. Albertans can contact our lawyers by phone up to 14 days in advance of their court date to receive legal advice and assistance.
Work from home
We arranged for work-at-home operations for approximately 300 LAA team members, including contact centre intake officers who handled large volumes of calls throughout the pandemic. We adopted Microsoft Teams across the organization as well as a new financial system.
Workplace safety
We developed a COVID screening tool and policies and procedures for essential in-office work. Our offices in Lethbridge, Calgary, Red Deer, and Edmonton are COVIDized in preparation for safe return to work. Measures include PPE, plexiglass barriers at workstations, and distancing aids such as directional arrows and floor stickers. We empowered front-line courthouse staff with resources such as off-site COVID safety checklists—and reinforced their right to refuse work in unsafe environments
Extra support for domestic violence victims
LAA students at law were dedicated to providing after-hours support in managing a sharp increase in applications for Emergency Protection Orders
Virtual support
LAA immigration lawyers were leaders, piloting virtual hearings and preventing further pandemic-related delays for clients who are building new lives.
Learn more in the 2020-21 Annual Report
New in 2020-21
Examining our operational, service, and delivery models with a goal of continuous improvement, we not only adapted to working in the age of COVID-19—we began to thrive through innovative ways of doing things.
---
News Highlights
---
Protecting Albertans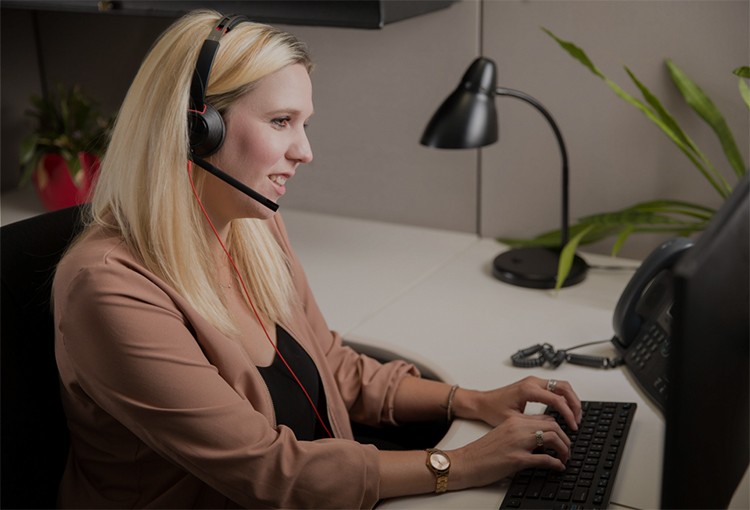 In the face of the pandemic, Legal Aid Alberta has been a trusted constant, delivering access to justice during chaotic times. LAA improves the lives of all Albertans by helping the most vulnerable among us. The way we serve has changed—virtual court proceedings have become increasingly common.
As the pandemic wreaked havoc on the lives of our clients, our determination to serve them grew stronger. By focusing on duty counsel, immigration, child welfare, domestic violence, child representation, high-conflict clients, and adult and youth criminal matters, we are fulfilling a critical function and supporting fairness in the judicial system.
Therapeutic Courts
Throughout the pandemic, LAA has been on the front lines of Alberta's Drug Treatment Court, Indigenous Court, and Mental Health Court. The pandemic disrupted procedures, and courthouses across the province are operating in new and different ways.
Whether meeting masked with clients in courthouses or appearing virtually, Legal Aid Alberta lawyers continue providing front-line service. Legal Aid Alberta is playing an important role in Alberta's therapeutic courts, supporting fairness in the criminal justice system and providing alternative pathways out of the system for certain individuals.
News Highlights
Features
On the front lines with intake staff
Many clients call LAA during the most difficult times in their lives. Whether it's a parent dealing with a family law issue, a youth who's been arrested, or a new immigrant making a refugee claim, CCIOs are trained to respond to the calls.
On the front lines with adult criminal duty counsel
When an accused person attends court before securing a lawyer to represent them, they are usually confused and overwhelmed by our complex and adversarial court system. LAA provides duty counsel services in adult criminal docket courts across the province in an effort to level the playing field, ensure due process, and support fairness in the justice system.
On the front lines with Emergency Protection Order program
LAA's Emergency Protection Order Program (EPOP), offered in Edmonton, Calgary, and Lethbridge, provides EPO claimants with a duty counsel lawyer to represent them in court throughout the EPO application and confirmation process.
More Stories About Our People
---