Lawyer panels bring high quality legal expertise to Alberta's most disadvantaged
To better connect marginalized Albertans with the expertise they need, Legal Aid Alberta has established lawyer panels in the areas of child representation, youth criminal law and complainant counsel.
Communications and Public Relations
May 20, 2022
A child caught in the middle of a high-conflict parental dispute. A young person charged with a serious crime. A survivor of sexual assault facing the prospect of testifying at trial. When some of Alberta's most marginalized citizens need help, the courts often rely on Legal Aid Alberta to provide Albertans with counsel who have highly specific legal training and experience.
To better connect Albertans with the expertise they need, Legal Aid Alberta has established lawyer panels in the areas of child representation, youth criminal law and complainant counsel. Matters not handled by staff lawyers can be forwarded to a roster lawyer on the panel who has substantial experience representing clients in these highly complex areas and who has participated in extensive training.
"Connect the right people"
"Lawyer panels help us make sure that we connect the right people with the right work in situations where a very particular skill set is required," says Andrea Doyle, Senior Advisory Counsel with Legal Aid Alberta. "Members of the child representation panel, for example, will typically have thorough training in mediation and negotiation and multiple years' experience in interviewing and working with — and the legal representation of — children."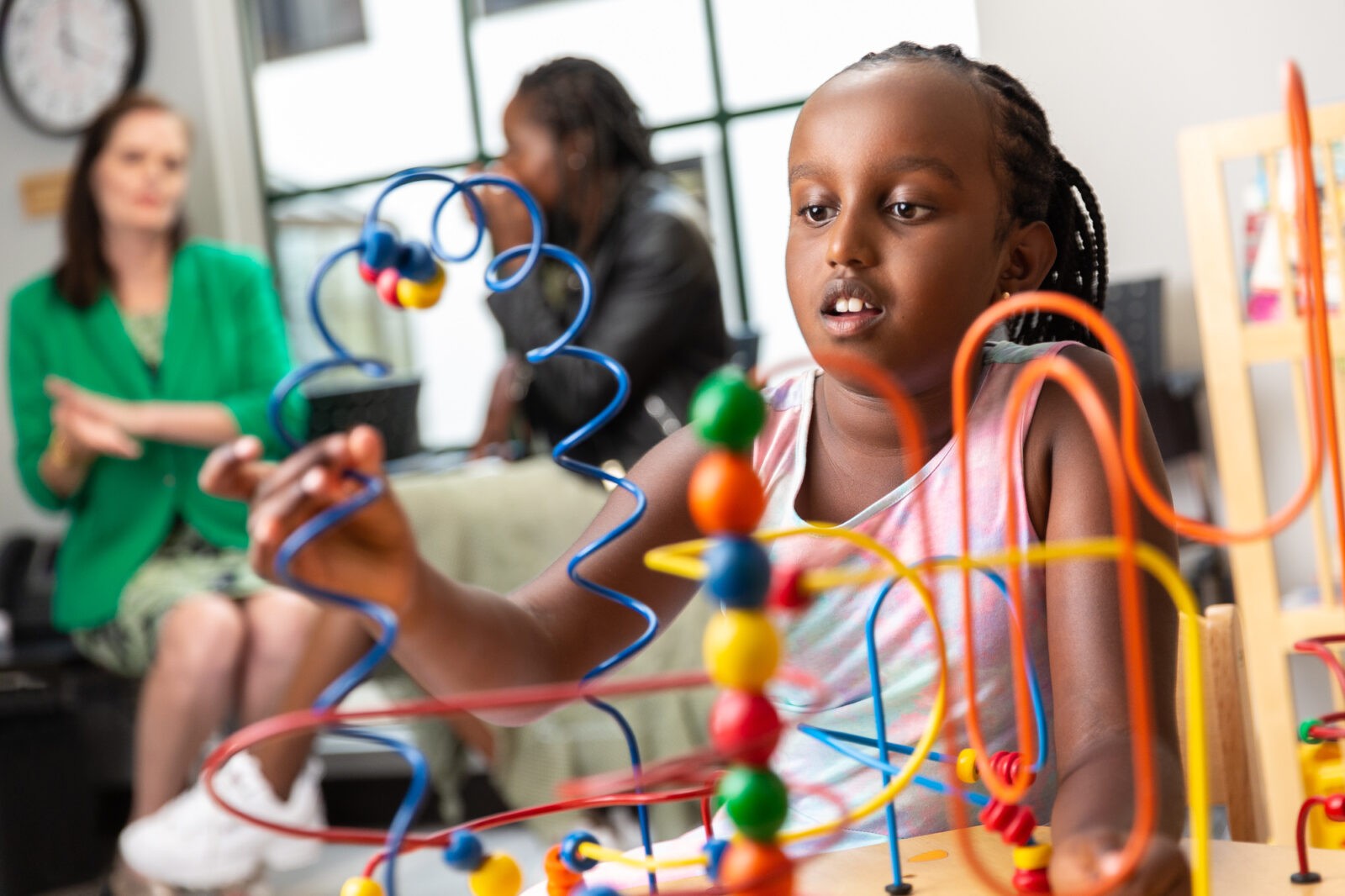 Panel members in this field also have a detailed grasp of pediatric brain science, children's development and the impact of toxic stress, as well an understanding of resources such as the U.N. Convention on the Rights of the Child — part of their broad array of vital tools in representing a child.
Number of roster lawyers on Legal Aid Alberta panels
Youth Criminal Law – 66
Child Representation – 44
Complainant Counsel – 23
Youth criminal law has many special rules. Young people charged with a crime often face unique challenges that require a skilled lawyer with a deep understanding of youth justice issues. Sixty-six dedicated roster lawyers sit on the Youth Criminal Law Panel, ready to represent Alberta youth and help them get their lives back on track.
---
Related Case Studies
---
Ongoing professional development is also a central pillar of the lawyer panels. Panel members can seek mentorship opportunities through formal mentor/mentee relationships or more informal advice and brainstorming. Panel members are required to undertake a minimum amount of continuing education each year through various internal and external sources. The education and experience requirements for prospective applicants are stringent and have served to outline an educational pathway for lawyers who wish to build their skill set toward work in these areas.
Disadvantaged Albertans in every corner of the province stand to benefit from the lawyer panel model. Panels provide LAA with another tool to identify and deploy knowledgeable legal counsel inside and outside urban areas. Membership on the panels is by application (though the most recent call for applications has been closed), and the panels represent a cross-section of the legal profession throughout Alberta.
Doyle says the courts have been overwhelmingly pleased with the panels recognizing the value of a comprehensive understanding of the dynamics of a situation in helping to resolve difficult and complex matters.
"This is an innovation that highlights the high quality of our staff and roster lawyers and speaks to Legal Aid Alberta's role as a leading centre of excellence."
---