2021 was a year of transformation of client service, access to justice, and our organization
Legal Aid AB
December 21, 2021
For nearly 50 years, LAA has supported disadvantaged Albertans during perhaps the most challenging days of their lives. When we look back at our accomplishments in 2021 we see incredible improvements in the way our clients are being served and in the way we operate as an organization. Here's a high-level look at what happened in 2021: 
We are protectors – we are removing barriers to justice
Our democracy guarantees fair access to justice. LAA works with its network of justice system and community partners to search out new ways to ensure that promise is met.   
We continue to pursue innovative 

partnerships with Indigenous groups

 across Alberta to improve access to justice for the Indigenous clients we serve. We are working together to find ways LAA can support new initiatives in child welfare law, family courts and in simply being able to connect with LAA when even tried and true technologies such as phone and Internet are not viable options.

 
We took huge strides in improving the way we serve our clients, the quality of the service we bring to the table, and processes that sustain excellence.
With the creation of the new 

Criminal Trial Group

, LAA is combining the expertise of youth and adult criminal trial lawyers to improve access to justice for disadvantaged Albertans. The Criminal Trial Group lets us focus our lawyers' expertise on vulnerable clients. This includes coverage under the Youth Criminal Justice Act, as well as some clients who have not indicated a choice of counsel, who come to us with challenges and barriers that require the skills and experience of our staff lawyers to have the best possible access to justice. The Criminal Trial Group prioritizes needs-based representation instead of age or location.

 
"People working here genuinely believe in making a difference in society, and that opportunity arises every day."
– Andrew Holko, staff duty counsel
Creation of these panels increases the quality of representation, allows a select group of staff and roster lawyers to gain more experience in a unique area of practice, and ensures lawyers taking these files have the specialized training and experience to assist vulnerable clients. 
Notable service improvements have been seen with the implementation of a new 

Interactive Voice Response system

 to help prioritize and direct callers and by migrating our telephone systems to 

a new Telus platform

. 

 
The IVR system interacts with our callers through a recorded message and the caller responds by pressing a number for an option connecting them to a team member. Clients in custody, under the age of 18, those making a new application or calling for Early Appearance Assistance will have their calls prioritized.  We have included messaging while callers are on hold to provide them with the information needed to decide whether to stay on hold or speak to a team member at all. Since September 15, when the service began operating, we have taken in more than 1,000 EAA calls.
"I spend most of my days in the courtroom helping vulnerable Albertans during their darkest times."
– student at law Guillaume Fogarty-Greenshaw
The Telus platform enhances the client experience with technology that avoids phone system shutdowns and reduces dropped calls. Additionally, Telus is a best-in-class service provider that now manages the back end of our technology platform for the contact centre.  
A new 

online Help Centre

 

has been added to the LAA website, improving services to clients, supporting agencies, and roster lawyers. The Help Centre speeds service by providing answers at the click of a mouse. The centre covers everything from financial eligibility guidelines to selecting a lawyer and services for lawyers.

A new approach to triage and responding to client concerns. Beginning this year, 

LAA formalized a process to evaluate and respond to client concerns

 and ensure that learnings from those concerns fed into business improvements. 

 
We have established specific pathways, timelines, and deadlines to ensure complaints are responded to and resolved in a timely manner. These concerns generally fall into three areas: complaints about legal services received; complaints about a roster lawyer's billing; and third-party complaints about LAA clients who may not be financially eligible to receive services.   
The impact of this new approach has been impressive. From Jan. 1 – Nov. 30, 2021, we received 449 client concerns – 228 were resolved the same day they were received. The average processing time of a client concern from receipt to resolution in 2021 is 5.3 days.  
We are accountable to Albertans
Our dedication to organizational excellence has grown alongside our commitment to supporting disadvantaged Albertans facing the most challenging of circumstances. We are independent – and accountable to Albertans. In 2021 we continued important behind-the-scenes improvements to sustain and support our people and our mission. 
In a typical year, LAA's team of roster lawyers bill about $70 million representing clients on certificates. As part of our commitment to continuous improvement and accountability, we identified the need for a formal agreement with roster lawyers as a strategic priority. Following consultations with legal profession stakeholders, 

we created a Roster Agreement 

spelling out key rules that already exist and helps eliminate any uncertainties about a roster lawyer's legal relationship with LAA. More than two-thirds of our 1,200 roster lawyers have signed the contract.
"My life was in danger. I felt protected and had peace of mind."
– Muhanad Shaukat, refugee claimant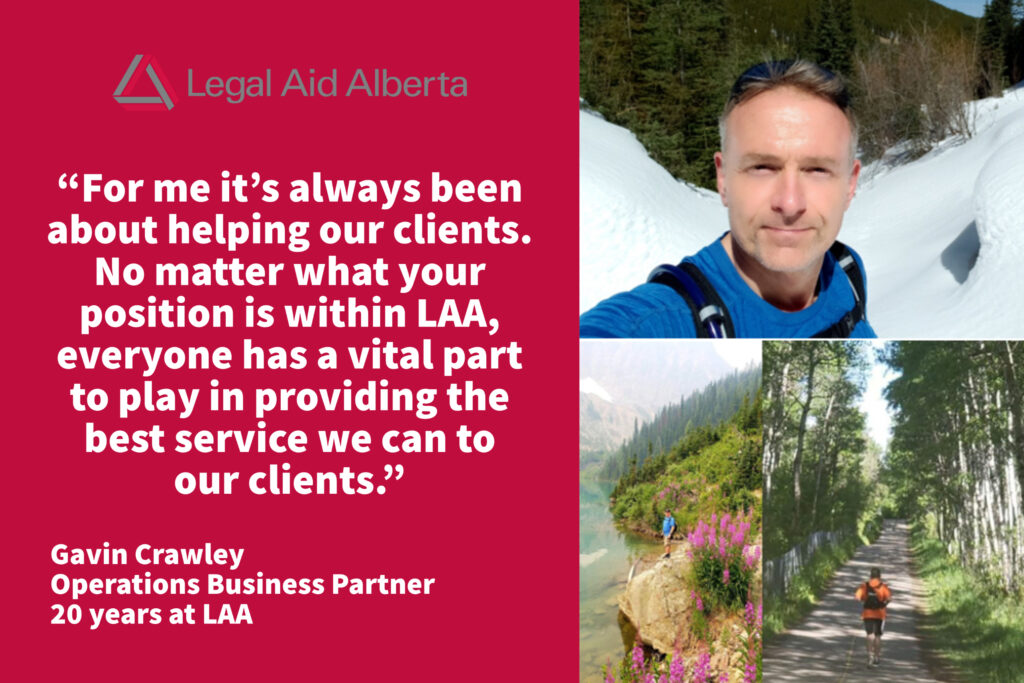 They are lawyers protecting people's legal rights, and on the frontlines of the Contact Centre answering calls for help, and team members who are working fervently behind the scenes to keep critical processes and systems running.

 They are 22 individuals each with distinct roles, skills, and experiences who have one important thing in common: a career dedicated to public service. 

LAA's Long Service Awards

, held virtually for the second time, paid tribute to 22 LAA team members who've been with the organization from five to 30 years. Each one of us contributes each day to providing access to justice for disadvantaged Albertans.

When the COVID-19 pandemic struck more than a year ago our first response was typically Albertan: we looked out for one another. We remain committed to providing a safe environment for our LAA team members and clients. This Fall we introduced a 

COVID-19 vaccine policy

 and procedures to ensure our work spaces are as safe as possible. Effective December 15, 2021, all LAA employees attending an LAA office or workplace are required to provide to Human Resources: A COVID-19 immunization record showing that they are fully vaccinated, or negative results of a privately administered, Health Canada-approved rapid antigen, rapid PCR, or lab-based PCR test performed within the preceding 48 hours of attending the office or workplace. We are providing a safe environment for all.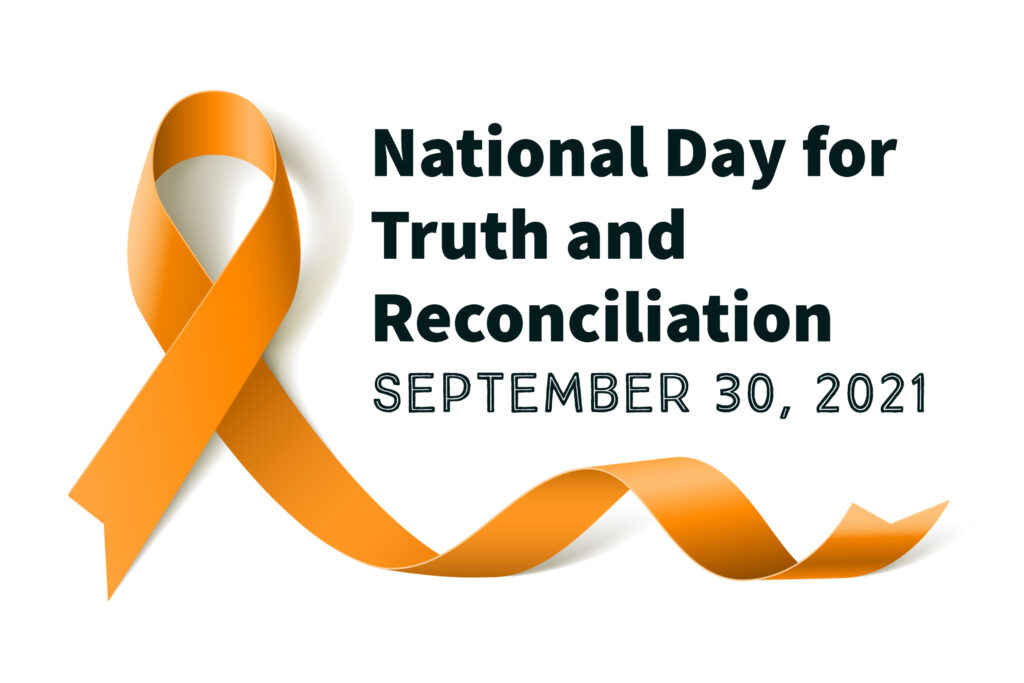 In recognition of the 

Truth and Reconciliation

 Commission's Call to Action 92, LAA continues to improve 

Indigenous Cultural Awareness training

 for our staff. We're proud to have developed our own in-house training with LAA's Jessica Buffalo and Stephen Shirt.  Among other topics, the program covers the effects of colonization, residential schools, the 60's scoop and the continuing effects these have on Indigenous people. This training helps all LAA team members learn more about our clients and our history and brings us together to better serve Albertans. All LAA teams are taking this training and it will be included in the onboarding of new team members to LAA. 

More than 200 LAA team members have attended the training – additional sessions will be offered in the coming year.



A new Human Capital Management

 system has been implemented. 

Dayforce 

is a 

comprehensive, modern 

HCM cloud

–

based platform 

for managing the entire employee lifecycle.  

LAA transitioned to the new platform in early November

, rolling out the

 payroll

, benefits and 

self-service

 

modules. 

These modules 

provide better service when it comes to managing personal information, payroll, time off, and time entry. The most immediate impact affecting all LAA team members is the 

ability to manage their personal information

 directly and the 

shift from filling in timesheets manually for every pay period

 

to 

ex

cep

tion 

reporting. 

Further modules coming in the new year are recruiting, onboarding, learning and performance.  

 
In addition, schedules for duty counsel lawyers working across Alberta became available in one easy-to-access location. Our new 

centralized duty counsel scheduling system

 is called 

Shiftboard

 and is accessible online.

 
Shiftboard replaces a manual process involving a lot of back-and-forth between a lot of people. Frequent emails and phones calls between lawyers (staff and roster) and scheduling staff were time consuming. 
With central scheduling, LAA scheduling staff can enter duty counsel shifts for all courtrooms in Alberta directly into the Shiftboard scheduling system. Lawyers can enter the system to enter availability or to make changes. No more long email threads or phone calls needed. 
"It was like doors kept opening for me and all I had to do was walk through them."
– Teh Yellowbird, Mental Health Court graduate
We are building community
We are part of the greater community and share our knowledge and our stories. LAA stepped up its public education efforts by delivering a series of free online public webinars. Our experts reached millions in Alberta and across the country through media interviews – our reputation as a national leader in access to justice strengthened.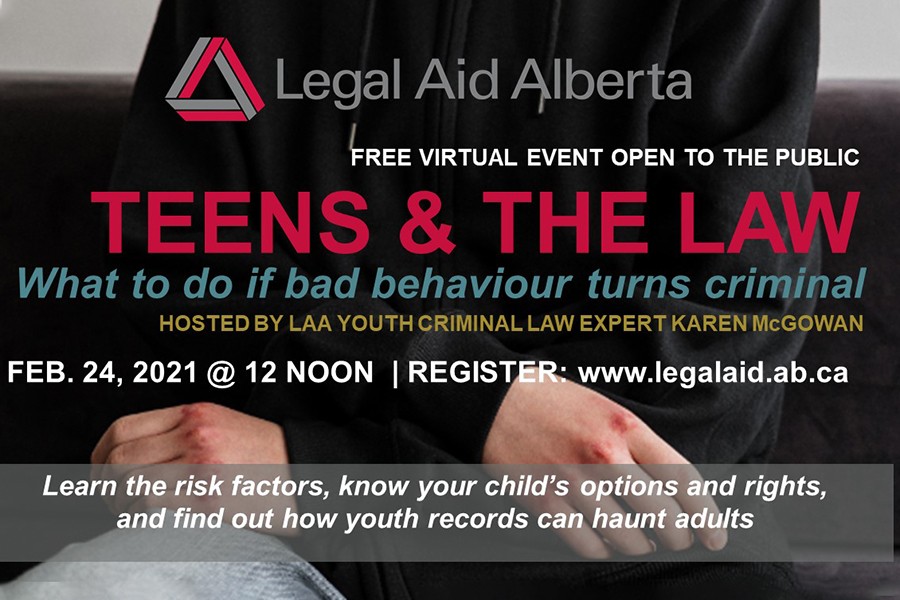 From across the country hundreds of viewers – lawyers, law students, academics, parents, teachers, and legal professionals – tuned in to a series of public webinars hosted by LAA staff lawyers. In 2021 we hosted webinars dealing with 

teens and the law

, 

Indigenous Courts and Restorative Justice

, and 

cultural considerations in sentencing African Canadians

. Our staff lawyers also delivered 

professional development training

 and shared their expertise with community groups and justice partners.

 
In December, we launched a

stakeholder database pilot program

 enabling our organization to record and share engagements with a broad spectrum of stakeholders, from student legal clinics and service providers to the judiciary, policy creators and lawmakers. The database 

supports accountability, reputational strength

 

and community building

 by tracking interactions and presentations, and aids in operational efficiency and presents a portrait of our outreach initiatives.

 
When your work has a profound impact, you have stories to tell. Here's a sampling of this year's top LAA news stories: 
Legal Aid Alberta adds a new way of assisting sexual assault complainants in complex legal territory 
Teens and the law: what to do if bad behaviour turns criminal 
LAA's frontline lawyers have a huge impact on the lives of domestic violence victims 
Fleeing LGBTQ2S+ persecution, refugee claimant starts a new life with help from Legal Aid Alberta 
It's harder than going to jail: How new drug treatment courts are breaking the chain of crime and addiction 
We shared client successes in video format: 
Legal Aid Alberta guides refugees to safety in Canada 
Mental Health Court: A journey to recovery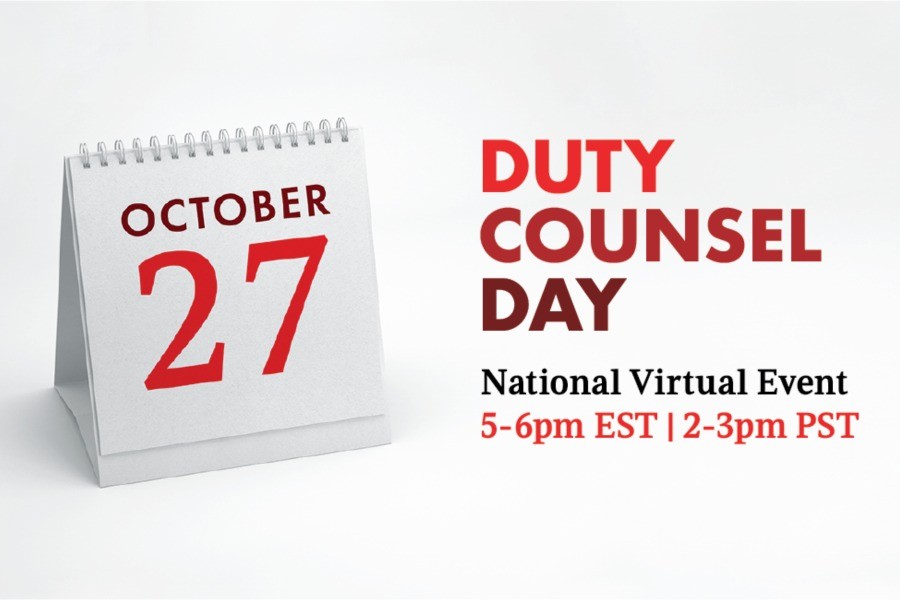 "Most nights it's like being a waiter in a busy restaurant – you're run off your feet. But I'm in my glory." – Wayne Webster 
We are celebrating people and lifting them up. We are exceptional.
As an organization and as individuals, we strive for continuous improvement to our profession and the justice system in Alberta and across the country.  
Combined attendance was in the thousands as LAA produced professional development webinars for roster lawyers on youth criminal justice, child welfare – and more of these educational sessions are planned for 2022!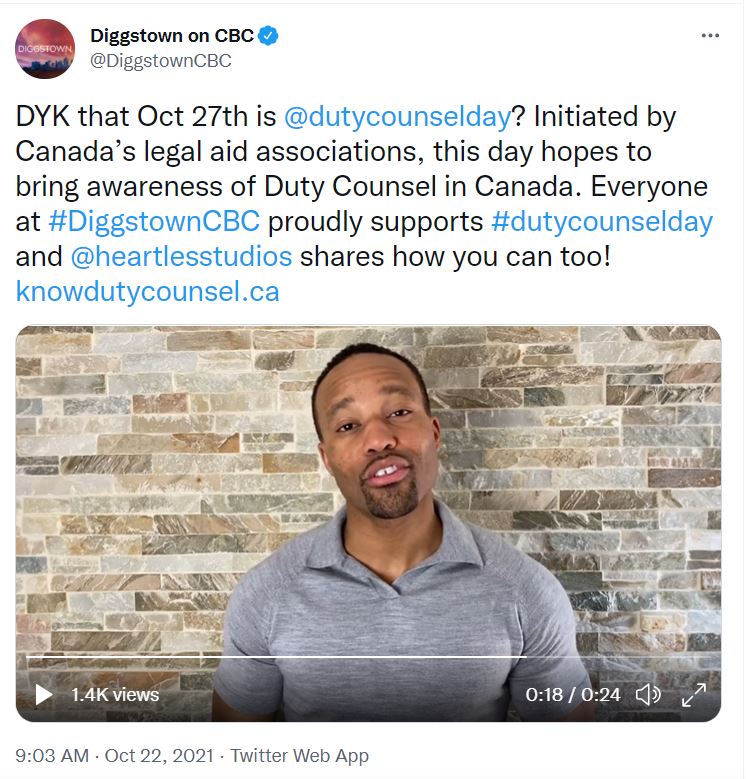 We led a national initiative recognizing and raising awareness of duty counsel, in partnership with legal aid plans from every province and territory. On October 27, Canada celebrated the inaugural Duty Counsel Day. The

Duty Counsel Day

 project logged more than 13,000 visits to the knowdutycounsel.ca website, had 380 newsletter subscriptions, gained the support of the Senate, Supreme Court of Canada Chief Justice Wagner, earned media coverage with a reach of over 3 million, and saw seven landmarks – including the Supreme Court, Niagra Falls and the CN Tower lit in recognition of duty counsel lawyers and access to justice.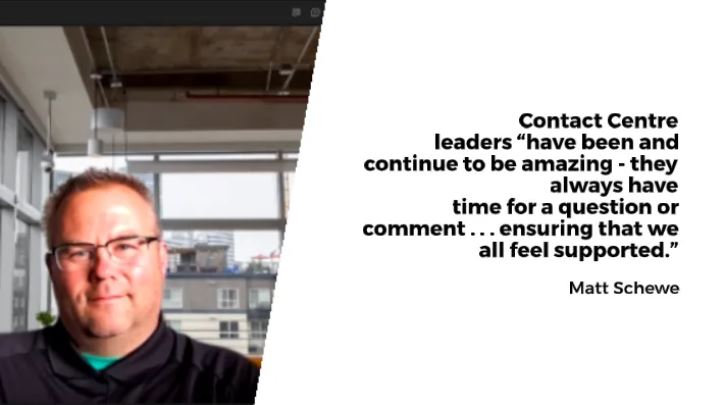 We've served thousands of Albertans and by being nimble, supported new approaches to justice and removed barriers. We're looking forward to continuing to serve Albertans to the best of our ability in 2022!
---