Criminal Tariff 11.01 explained (Court of Justice Fees)
June 7, 2023
To help you make the most of your time in managing your practice, we'd like to provide some clarification regarding 11.01. Please note that all three steps are required to be able to invoice this tariff.
Interviewed client.
Appeared in the Court of Justice on the client's behalf.
Obtained disclosure (with the consent of the client).
Due to the extremely private nature of the contents of disclosure, it is not advisable to obtain disclosure without the consent of the client.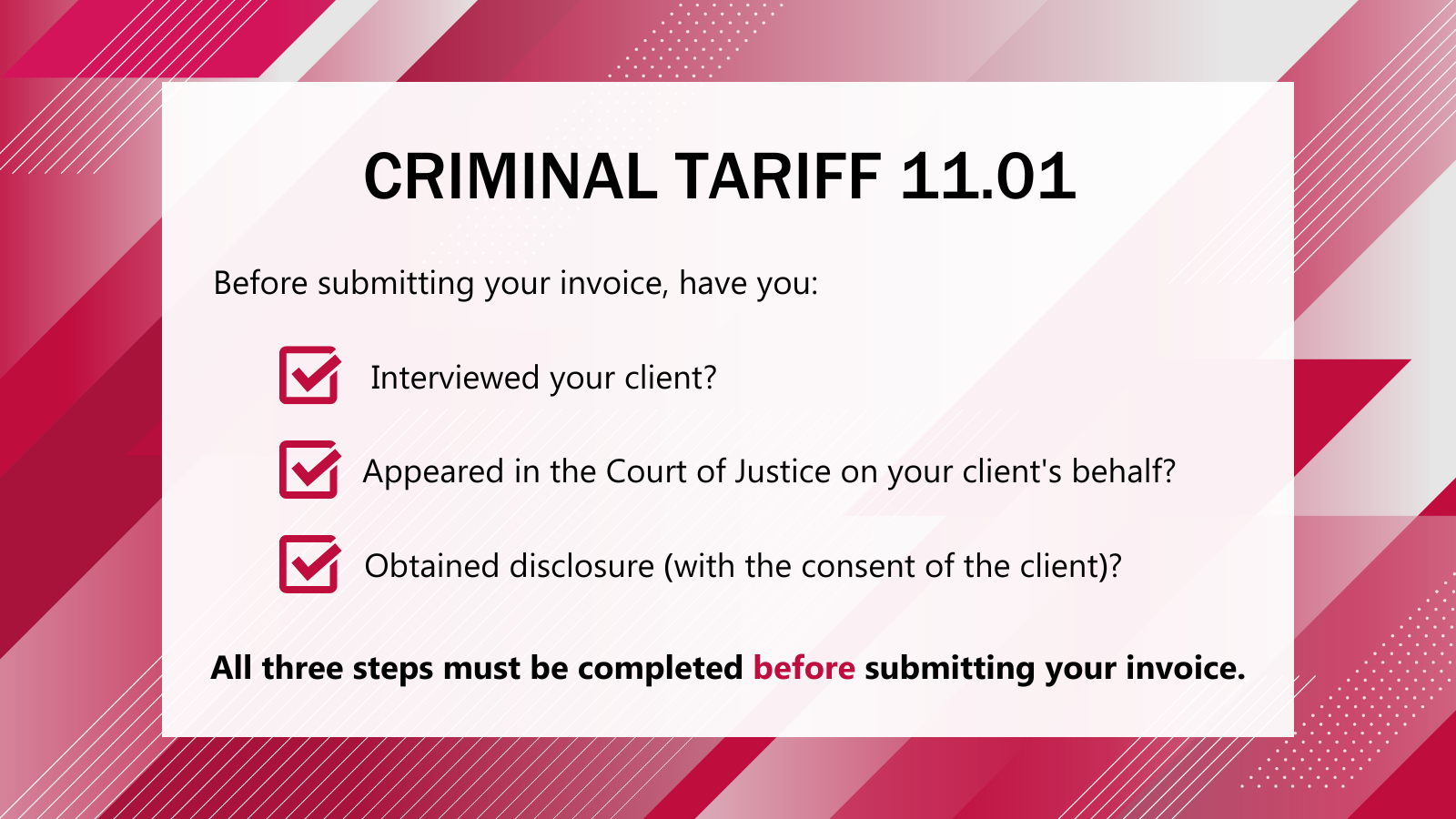 If you need time to attempt to contact your client on a new file, it is recommended that you appear, or have an agent (including duty counsel) appear for you, for "today only". Advise the Court that the file is new, and that you are still attempting to contact the client. This avoids counsel going on record without consent and saves the lawyer from potentially needing to come off record if no contact is ever made with the accused.
Questions? We're here to help.
[email protected]
Quick links
Last updated: June 7, 2023