Legal Aid Alberta celebrates 22 long-serving employees
Meet the people who've dedicated their careers to the public good.
Legal Aid AB
November 18, 2021
They are lawyers protecting people's legal rights, and on the frontlines of the Contact Centre answering calls for help, and working fervently behind the scenes to keep critical processes and systems running. 
They are 22 individuals each with unique roles, skills, and experiences who have one important thing in common: a career dedicated to public service. 
LAA's Long Service Awards, held virtually for the second time, paid tribute to those employees who've been with the organization for a milestone number of years. 
"It's always been about helping our clients."
Operations Business Partner Gavin Crawley is celebrating 20 years with LAA.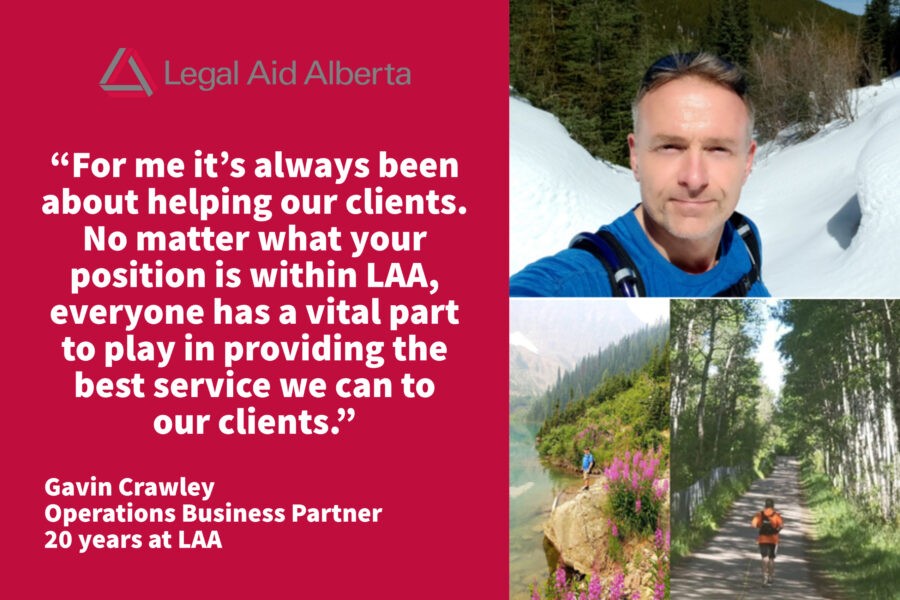 "I'm inspired by my co-workers."
Administrative Assistant April Henne is celebrating 20 years with LAA.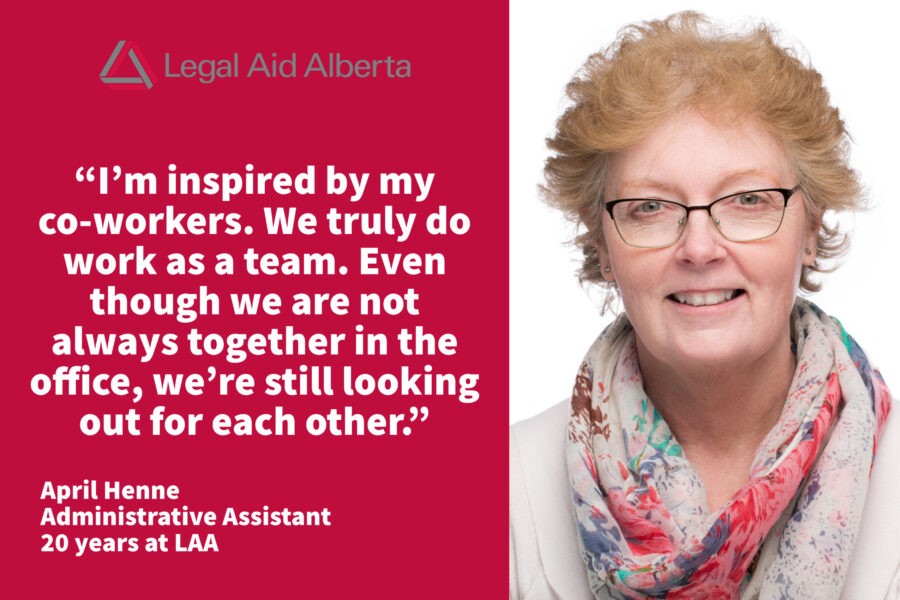 "This isn't just a law office."
Managing Director Sarah King D'Souza is celebrating 20 years with LAA.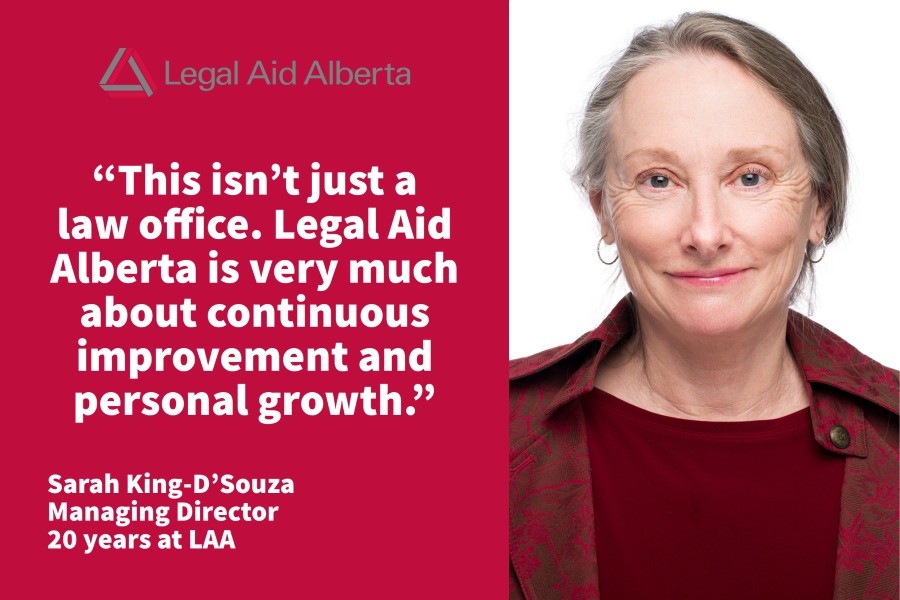 Legal Aid Alberta has more than 300 staff and lawyers in nine offices across Alberta. This year's award recipients work in Edmonton, Calgary and Red Deer. 
Congratulations to LAA's 2021 Long Service Award winners. 
30 Years
Brant Lofgren
20 Years
Gavin Crawley
Mark Daoust
April Graham
April Henne
Sarah King-D'Souza
Jodie Rodd
15 Years
Michelle Weilermann
Kathleen Reyes
10 Years
Teanna Benson
Jan Davidson-Carey
Tahira Karim
Madzy Kolf-Ligeon
Gerard O'Neill
Scott Thurmeier
5 Years
Laurie Brown
Byron Gillies
Kimberly Hassan
Gwen May
Tylar McMahon
Tanya Pitts
Suzy Sawires
Related
---